The main venue of the XXXII ACEDE Congress is located at the University of Alicante (UA), which has the necessary technical means to carry out all kinds of activities, meetings, symposiums, congresses, etc.
The academic activity will be developed in San Fernando and Ramón y Cajal buildings. You can check the room distribution by clicking on the links provided.
For more information about the Congress venue:
https://web.ua.es/es/sedealicante/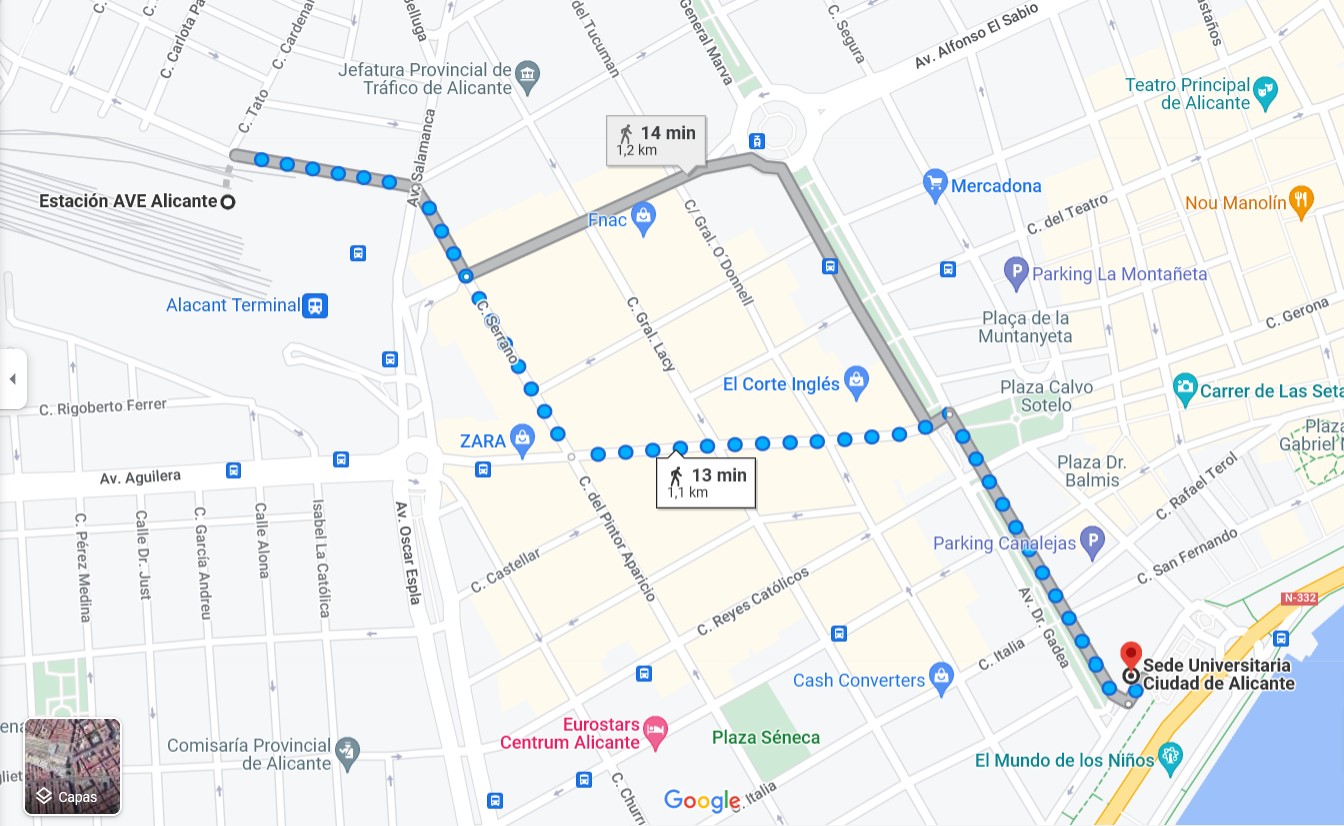 From the Alicante train station, it takes only 13 minutes to walk to the Alicante City Headquarters.