The 31st ACEDE Conference will be held at Instituto Químico de Sarrià (IQS) from Universitat Ramon Llull (URL) and, specifically, at IQS School of Management. IQS-SM has a facilities with the technical resources to carry out activities, meetings, key note speakers, symposiums, conferences, etc.
For more information about the venue of the Conference:
HOW TO GET
Subway: FGC L6, S1, S6, S7 (Sarrià station)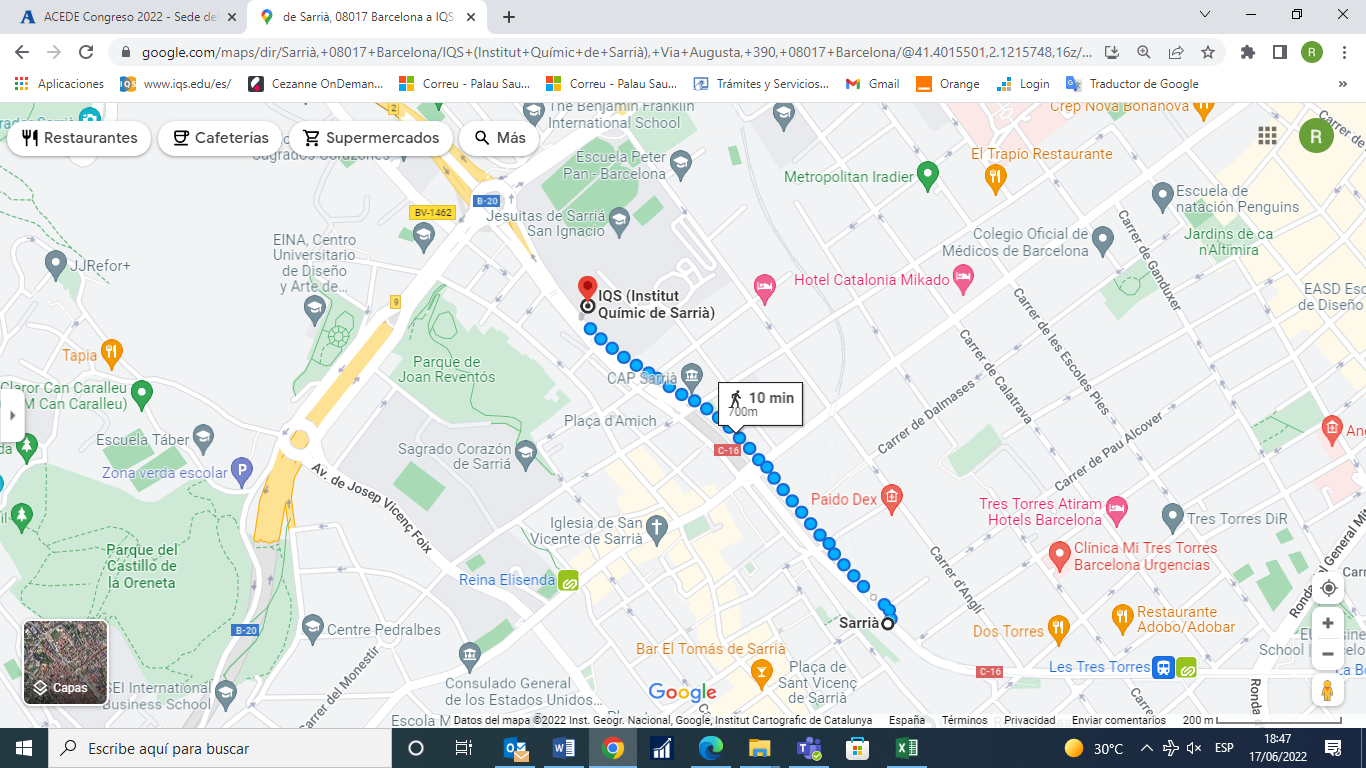 10 minutes walking from Sarrià FGC station.
Bus: V-7 (Cap Sarrià bus station)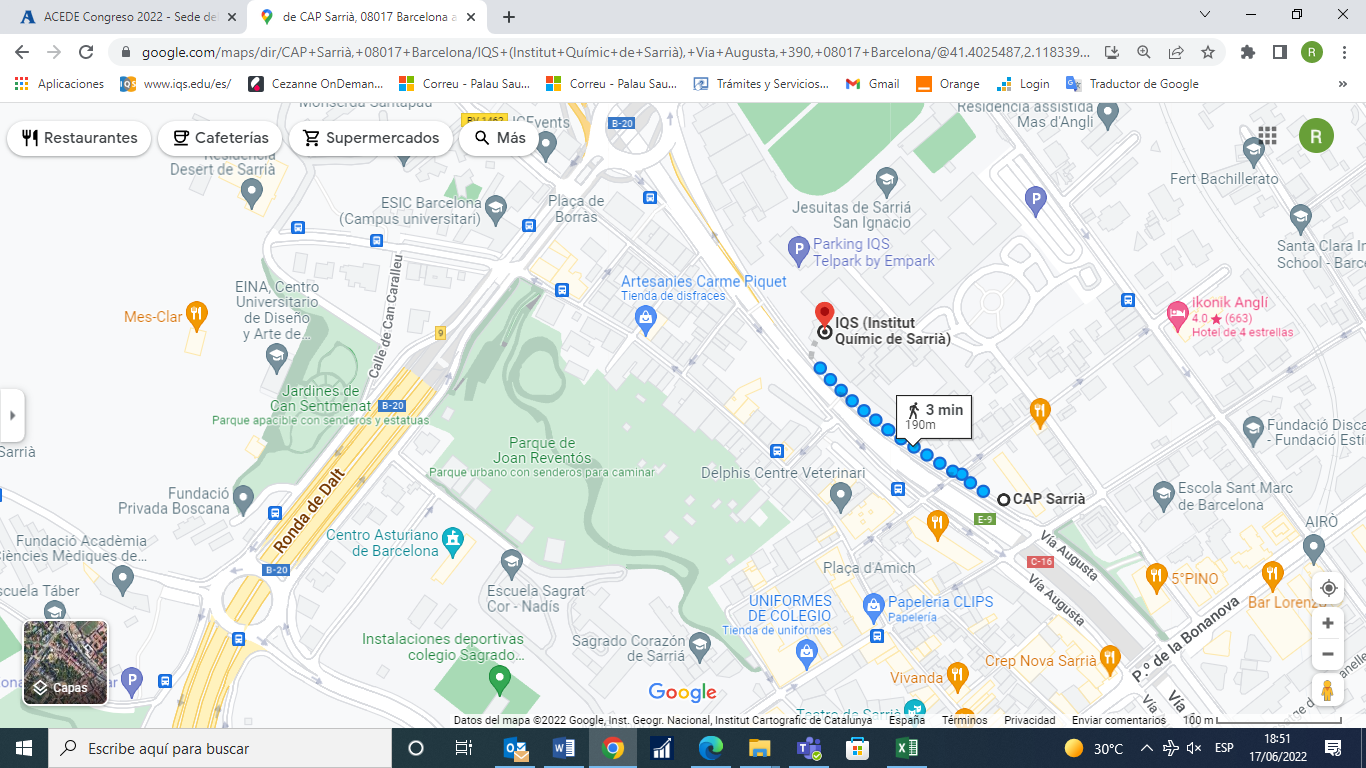 5 minutes waling from V7 Bus station.
Individual travel card valid for 10 intermodal journey (bus & subway): T-Casual (1 zone), 11,35€ (vending machines in the lobby of all metro stations, airport, Renfe station). Not valid for Aeroport T1 and Aeroport T2 metro stations on line L9 Sud. One restriction by Covid-19 is still alive: the use of the mask is compulsory in all public transport